Across disciplines, we value student collaboration and expression of original ideas. The vast majority of students turn in assignments that either meet or exceed our expectations and contain no plagiarized or copied work. In an effort to honor their work, we introduce the following policy to respond to work that has been plagiarized or copied….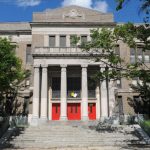 Welcome back, I hope all of you have had a restful summer filled with family, unforgettable positive memories and excitement. Below, please find updates and information that will provide a quick overview of our 2019 – 2020 school year. Please be reminded that the first day of school is September 3, 2019. Classes begin at…
Please stay tuned for updates to the 2020-21 School Supply List for students.